News & Events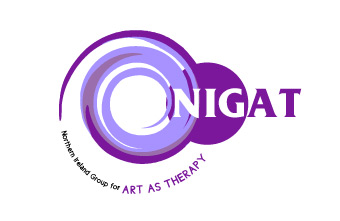 "INSIDE OUT / OUTSIDE IN"
24th SUMMER SCHOOL
4th- 7th August 2016
Registered Charity No. XR36993 "We use the creative art process to facilitate personal well-being"
Contact: nigatuk@gmail.com
http://www.nigat.org/
The Northern Ireland Group for Arts as Therapy is unique in the OK. NIGAT is a volunteer-led membership organization promoting the use of Art as Therapy and Art Therapy to facilitate health and well-being: and a natural alliance of art therapists with a membership of 'anybody interested in using art and creativity for self-expression'.
The Summer Schools are also unique. Insider Art have had the honour of participating and contributing to several previous events, and we're pleased to be maintaining a relationship with a place and people whose courage and resilience in adversity has bred inclusion and innovation.
The Venue: Corrymeela, is the home of Northern Irelands oldest peace and reconciliation organisation, situated near Ballycastle on the beautiful Northern Irish coast.. http://www.corrymeela.org/about
This year it's especially enjoyable to be going in the company of Anthony Richards, actor/ director/ trainer of The Common Players and Dramatic Improvement. We've worked with Anthony on several occasions, all unforgettable, in a very good way. More about his one man performance based on Coleridge's Ancient Mariner below.
Malcolm Learmonth. Presentation: Skin is the Inside of the Sky.
Unknown Artist, Public Domain
Life is absorbing and releasing. 'Inside' and 'Outside' are semi-permeable and interactive : food, air, water become blood, sweat, and tears.
'Diagnosing' distress risks over-defining 'inner'/'outer', over-simplifying causation, and excluding permeability and complexity.
Jung's dynamic 'Self, Persona, Ego and Collective' and 'Individuation' models anticipated modern Salutogenic and Resilience theories' emphasis on health/survival over pathology/damage factors. An ecology of many related'healths': (economic, social, spiritual..) offers ways forward.
'Case studies' and artwork, (mine included) will elucidate ecological understandings of 'illness' in the context of the 'body politic'
Artists' and therapists' closeness to collective events risks experiencing them as personal burdens. I seek ways, alongside participants, to make that experience less costly, and more creative, comprehensible, meaningful and manageable.
Karen Huckvale: Presentation and Workshop
Presentation: Reflective Doodling: a way in and out
Wherever we work engaging people, keeping the work appropriately paced and at the right level is complex. The therapeutic issues include managing ambivalence and anxiety about: starting; Art; 'overexposing' oneself; being overwhelmed; fearing change and loss. Arts based approaches provide transferable skills linked with developing emotional resilience by increasing our 'Window of Tolerance' (Siegel) for coping with disquiet, mixed thoughts, feelings and relationships.
This presentation shares one art therapists ongoing work with using doodling as a 'secure base' (Bowlby) from which to safely explore, subtly extending ways of 'doing differently.' (Reynolds/Morita)
The presentation includes case work, images and doodling….
Workshop: Doodling: a practical exploration of safe holding patterns
This workshop is a practical exploration of the themes introduced in the Reflective Doodling presentation. Together we will share responses to doodling in a variety of structures: flexible; ordered; repetitive; simple; complex and also explore 'hands-on' experiences of competitive and co-operative doodle games. Embellishing, colouring-in and complicating doodles will give opportunity to examine how our perceptions of simple doodling contrast with 'proper' Art.
These experiences will develop the perspectives made in the earlier presentation adding to the therapist's tool kit of helpfully easy to do options when working with the mental health implications of tolerating and managing anxiety and ambivalence.
Gustave Doré, Public Domain
Antony Richards: Performance.
Ancient Mariner
Coleridge wrote The Rime Of The Ancient Mariner in 1798. A compelling telling of a Mariners' adventures to the other ends of the earth, and to the inside of his consciousness. He came back to the outside too.
The premise for this experimental performance is that the work is autobiographical and Coleridge is as the Mariner when he says:
Since then, at an uncertain hour,
That agony returns:
And till my ghastly tale is told,
This heart within me burns.
The performance goes beyond the reciting of the poem and may be interactive, moving, humorous, and include an optional post event discussion.