Karen Huckvale Gallery
Bicyles in Amsterdam
Photographs taken on a recent trip to Amsterdam. The bicycle friendly street systems of Amsterdam were a revelation. All the photographs here were taken in a free multi storey bike park. The individuality and personality of bikes was compelling. Here I have shown a few images focussing on rear mudguards but seats, handles bars and frames all showed a fascinating range of differences in love and neglect.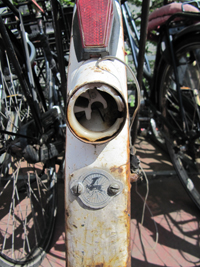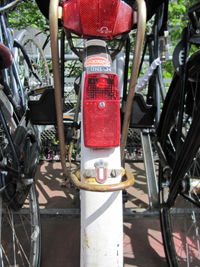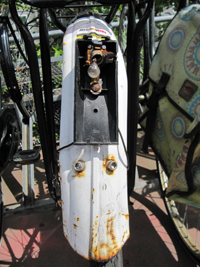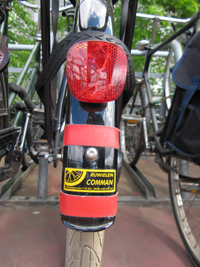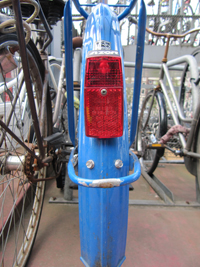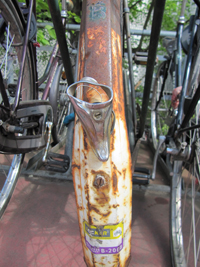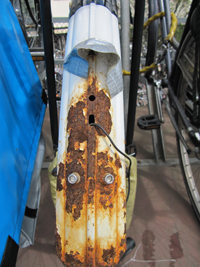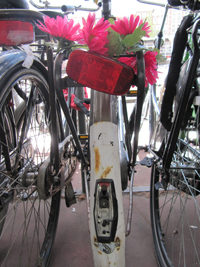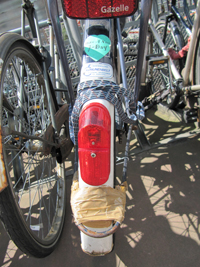 ---
Images from Northern Ireland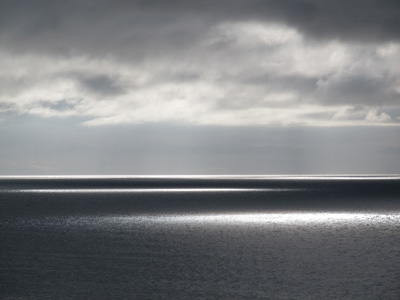 Photographs taken on a recent trip to Northern Ireland whilst contributing to the Northern Ireland Group for Art and Therapy. (NIGAT).
Above is a view from near Selkie island looking towards England.
For a three page PDF about this work click here.
---
The Penguins of Prague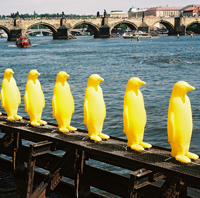 Insider Art were recently in Prague. The role which animals play in our lives is many layered. Most of us live in urban environments and see a very limited selection of actual live animals. Yet our cities are full of animals. The animal as a sign or a symbol is widespread. The way in which we attach meaning to animals via images is complex......
For a four page PDF about this work click here.
---
EXEhibition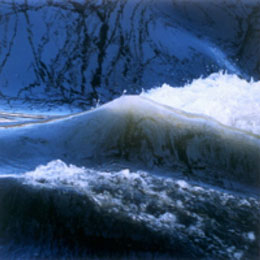 "Making art is an every day activity for me, a way of being, of doing and of seeing. My work varies from transient to heavily worked. I draw, paint, work with clay, plasticene and found objects. And I take a great many photographs.
"I find the two activities of being an artist and an Art Psychotherapist inextricably intertwined. I'm the therapist I am because I'm an artist. I'm the artist I am because I'm a therapist. Sometimes people think that 'art' and 'therapy' are mutually exclusive: that a work or process must 'belong' to one or the other. For me, they are interdependent modes of creativity.
"Art Psychotherapy is a 'boundary dwelling' activity. Sometimes it feels like being stateless in the hinterlands between the nations of Art, Medicine, Social Action, and never quite achieving citizenship of any of them. Art Psychotherapy dwells across other boundaries: inside and outside, material and metaphor, word and images....
For a three page PDF about this work click here.